Kick menu boredom to the curb by adding umami flavor to your favorite dishes.
If you're interested in ramping up the umami flavor profile of your recipes, here are suggestions on using four excellent sources of umami that can be added to a variety of recipes: tomatoes, mushrooms, soy sauce and MSG.
TOMATOES. Fresh or canned, who doesn't love tomatoes? Add tomatoes to: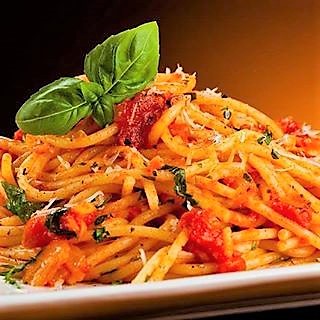 Sandwiches, salads, pastas, omelets, soups. You name it. You may have been doing this for years, but didn't realize you were upping the umami flavor of the recipe!
Visit websites to find some fabulous fresh and canned tomato recipes you might want to try… or they might provide some ideas on how to modify your own recipes.
MUSHROOMS. Yes, they can be polarizing and are not the most beautiful vegetables on the planet. I didn't like mushrooms of any kind as a child, but now use them several times a week.
In your quest to kick-up the umami taste in foods, there are plenty of ways to cook with umami-rich dried mushrooms that are readily available year 'round.
Stir them into pilafs and other rice dishes.
Add them to tomato or cream-based pasta sauces.
Spoon them onto polenta.
Stir them into pan sauces for chops and cutlets.
Add them to stir-fried veggies.
Sauté with green beans or snap peas.
SOY SAUCE. Soy sauce is a condiment that many people only associate with Asian cuisines. However, it has a multitude of uses, all of which add that savory umami flavor to foods; I've listed a few of them here:
Meatloaf – omit the salt and add 2 tablespoons of soy sauce to your typical meatloaf recipe. It will add the salt to season the meat along with a more complex flavor. It also adds a little more moisture to the mix.
Breakfast – leftover steamed rice, eggs (fried or scrambled), and a splash of soy sauce makes a tasty breakfast.
Salad Dressing – use soy sauce in the base of your favorite vinaigrette recipes.
BBQ Sauce – add a few splashes of soy sauce and a tablespoon of brown sugar to your favorite bottled sauce. It adds a nice deep flavor and golden color to your grilled foods.
Dipping Sauce – use one part soy sauce and part lemon for a universal dipping sauce great for cooked veggies, fish, chicken, or meats.
Poultry – brush onto chicken in the last few minutes of roasting to add a nice deep color to the skin.
MSG. Last but not least, this flavor enhancer – monosodium glutamate (aka MSG, or umami seasoning) – is increasingly being used by renowned chefs worldwide to crank up that fifth taste – umami.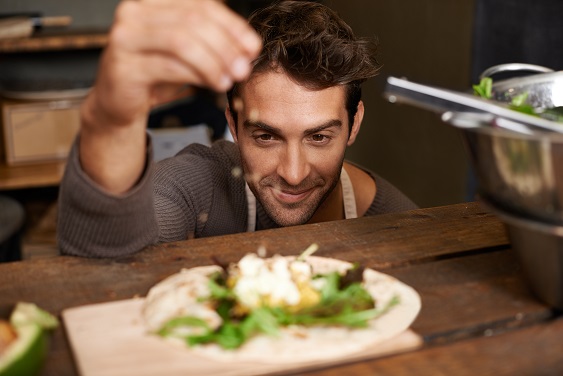 Glutamate in the form of MSG is the simplest, purest, and in my opinion, easiest way to add that sought-after umami taste to dishes. Using MSG in cooking is fairly straightforward as I have discussed in one of my previous blogs "8 Tips for Using MSG in Cooking and in Recipes."
Bon appétit!
This article first appeared on the MSGdish blog and is reprinted with the permission of MSGdish.