Twenty-five years ago, a television channel dedicated solely to food came into our homes. Yes, the Food Network.
At the time, the concept of watching culinary experts (24/7 no less) sharing their skills and knowledge — live and via video — was novel.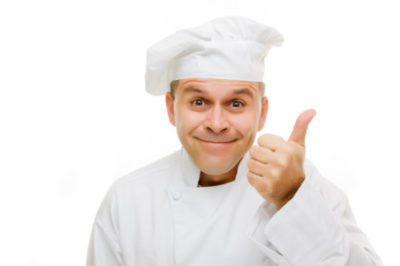 Up until then, resources were limited to reading about the culinary world or practicing food preparation methods first-hand. Now, however, we take for granted that we can learn about food and cooking by watching and listening to television/radio shows and online videos.
Content ranges from food trends, culinary techniques and new ingredients to competitions between seasoned chefs (as well as contests between novices and professionals). All it takes to learn more about food is as simple as turning on our TVs or by tapping a button on our computers, tablets or smartphones.
Indeed, discussions about food have permeated our lives, whether we like it or not. "Food talk" is now inescapable in our society. For example, until we had these television shows, online videos, and websites, who had heard much about umami taste, which has been taking the culinary world by storm for the past decade?
Umami Learning Journey
If you're not up to speed on umami and its exquisite, savory taste, you can start on an "umami learning journey" to understand how does umami taste. Check out these videos: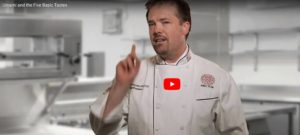 Chef Chris Koetke is Vice President of both the Kendall College School of Culinary Arts and Laureate International Universities Center of Excellence in Culinary Arts. In this video, "Umami and the Five Basic Tastes" he explains the fifth taste of umami and how the amino acid glutamate is picked up by receptors on the tongue, sending biological signals of "protein" to our brains. Chef Chris talks about the many sources of glutamate in foods – it's one of the most abundant amino acids in our bodies and in our foods.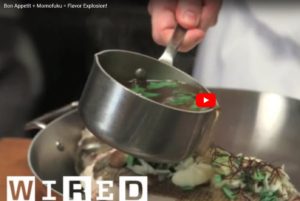 Chefs at Momofuku restaurant group describe umami taste as "YUM" and explain that the secret to the great taste of their dishes is using various layers of umami-rich ingredients. Momofuku, established by the renowned chef David Chang, has legendary restaurants in New York City, Washington, DC, Los Angeles, Sydney, and Toronto.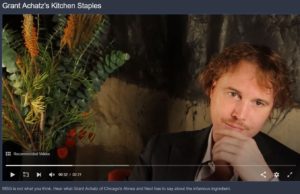 Award-winning chef Grant Achatz, chef and owner of the Alinea restaurant in Chicago and Aviary in New York City, is interviewed in this video by Tasting Table about one of his favorite ingredients: MSG (aka umami seasoning).
Umami Taste: The Talk of Chefs Around the World
Michael Anthony, chef, Gramercy Tavern, Chicago:
"Umami is a way to make dishes compelling yet keep them restrained. Discovering umami gives us a chance to create dishes that are irresistible even with just a few ingredients, because it brings the natural deliciousness of those ingredients to the fore."
Alexander Bourdas, owner/chef, SaQuaNa Restaurant, France:
"If I were to define umami, I would call it a comfortable taste. So I use it to give diners greater pleasure from their food. I want to keep making dishes that tap the power of umami in original ways, ranging freely beyond the bounds of convention and genre."
David Kinch, owner/chef, Manresa Restaurant, California:
"Umami is an important factor in all of my dishes, for the balance of flavors and synergistic effects. I'm trying to reduce the fat in what is served at the restaurant, and umami not only makes for healthier food, but makes dishes delicious and satisfying."
Nobuyuki Matsuhisa, owner/chef, Nobu Restaurant, Japan:
"What I always keep in mind when using umami in cooking is maintaining a balance with the other four tastes. Combining umami in a balanced way with other basic tastes such as sour and sweet gives flavors a well-rounded quality."
Pedro Miguel Schiaffino, owner/chef, Malabar Restaurant, Peru:
"Umami creates deep taste and harmony. By combining umami ingredients, I can come up with dishes that are balanced and full of rich flavor. There are a lot of Peruvian ingredients rich in umami, and I love using them in the food at my restaurant."
Adam Fleischman, owner/founder, Umami Burger restaurant chain, U.S.:
"We come from the prospective of good flavor. Umami is the savory taste and we add a lot of umami to the burger to give a craveable quality to the burger."
Sources: Umami Information Center, Bon Appétit, Tasting Table, MAD symposium, Grub Street, Business Insider, YouTube
This article first appeared on the MSGdish blog and is reprinted with the permission of MSGdish.